Waupaca Boatride Volleyball Tournament




July 10-12, 2020




Oshkosh, WI - Brighton Acres





News and Information:




Dec 21, 2019 - 2020 Dates


The Waupaca Boatride Volleyball Tournament is always scheduled around the second Saturday of July. The dates for 2020 are July 10-12. Tournament registration will open in February 2020.



Jul 9, 2019 - Pool Assignments and Court Map Released


2019 Pools
2019 Friday Court Map
2019 Saturday Court Map
2019 Sunday Court Map

Notes:
- Please remember that check in for triples begins on Friday July 12 at 5:00pm and Saturday July 13 at 6:30am.
- Changes/additions since Tuesday 07/09/19 are not reflected in the Pools document .
- Your Pool or Court Number may change. Look at the Pool Play Boards when you check-in. Its also possible that no-shows may affect what court you are playing on.
- Above Pool Assignments are for Friday Coed Quads and Grass Doubles, Saturday Triples and Sunday Reverse Quad and Grass Coed Doubles. Pools for Juniors Quads, Juniors Sand Doubles and all Sand Doubles will be announced the day of.



Jun 30, 2019 - 2019 Event T-Shirt Design


Plastic Clothing/Kamena Outdoor will be back with this year's event merchandise and plenty of other volleyball wear. Here's this year's design.


Jun 29, 2019 - New Vendor: Mizuno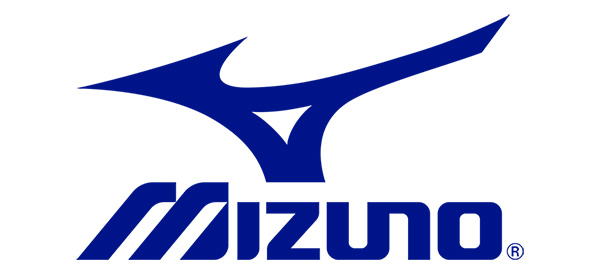 Mizuno is joining us this year and will be offering some good turf shoe options for the grass. They will also have items such as socks, swimwear, under gear, pads, accessories and more. Check out what they have to offer at mizunousa.com.



Jun 24, 2019 - Parker John's BBQ & Wings is Our New Food Vendor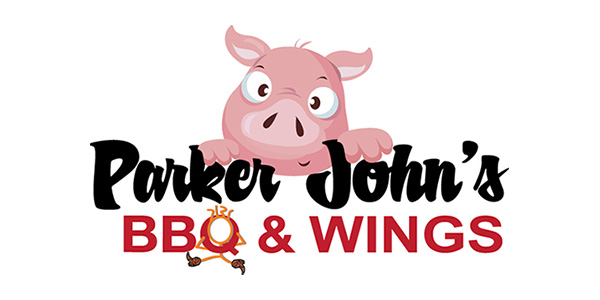 Brighton Acres and Waupaca Boatride are pleased to announce Parker John's BBQ & Wings as our new food vendor. They are offering the most extensive menu we've ever had, check it out here: Waupaca Boatride Menu 2019. If you want to check them out any other time of the year, they have locations in Menasha, Sheboygan and Kiel. More details can be found at parkerjohns.com.



Jun 14, 2019 - Tito's Handmade Vodka Partners with Waupaca Boatride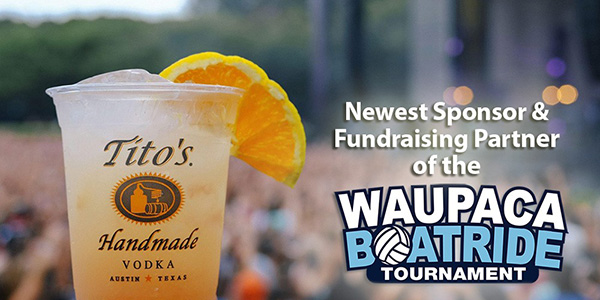 Tito's Handmade Vodka has become the newest sponsor and fundraising partner of Grass Hoppers Sport, Inc (Waupaca Boatride). Tito's will donate $1 of every Tito's cocktail purchased at this year's event to the Waupaca Boatride Volleyball Tournament scholarship fund.



Jun 13, 2019 - Eric Zaun (1993-2019)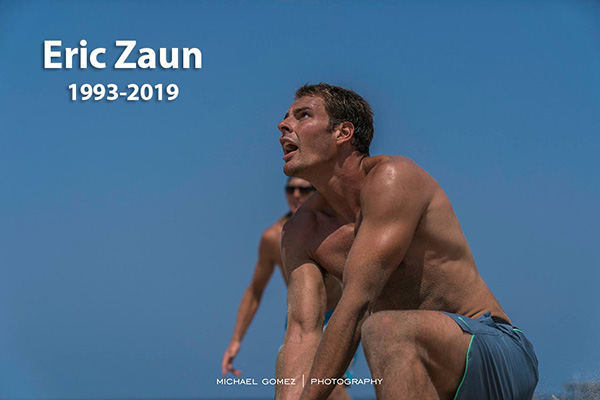 The Waupaca Boatride family has lost one of it's champions this week. We are saddened by the sudden loss of Eric Zaun, winner of the 2018 Men's Open Sand Doubles and Grass Triples Tournaments. Our hearts and our prayers are with his family and friends.



Jun 5, 2019 - Art Contest Results





Lisa Wronski's water color painting of the finals court received so many votes in the photo contest, that it only seemed fair to create this new art category and give out two top prizes this year.



Jun 5, 2019 - Photo Contest Results





Congratulations to our winners:
1st Place: Andrew Meier's Cloudy Jump Serve
2nd Place: Sarah Aumann's Bob Ball
3rd Place: Jim Garman's No Touch
4th Place: Kelly Roble's Blue Shadows

Thank you to everyone that sent us photos and to all those that voted. Even if your photos didn't win the contest, we could possibly use them in this year's marketing materials, for which you would be credited. View all of the contest photos here.



May 24, 2019 - Camping Registration is Open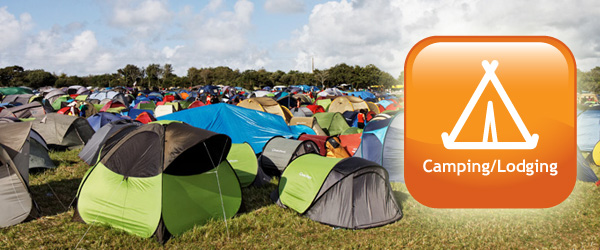 Camping registration for the 2019 Waupaca Boatride Volleyball Tournament is now open. Camping is a cheap alternative to hotels as it's one flat price for the whole weekend versus a per night rate. The campground is located right across the street from Brighton Acres and all of the festivities.

There are three types of campsites that you can register for: a 20x40 foot regular site ($65 for the weekend), a 20x40 foot family/quiet site ($65 for the weekend) and a 40x40 foot RV/double site ($115 for the weekend).



May 15, 2019 - Lloy Ball To Run Juniors Clinic Again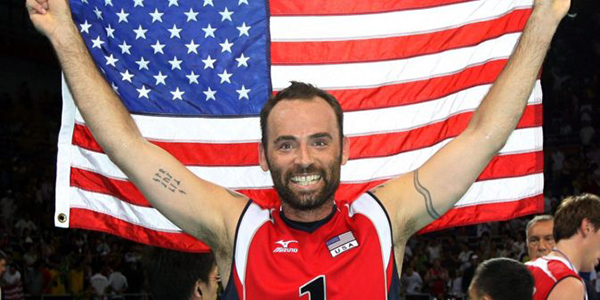 We're hosting a juniors clinic on Thursday, July 11, 2019. The clinic will feature gold medalist Lloy Ball and his team of coaches and is open to boys and girls ages 10-18. Part of the day will be spent on sand courts, and part on the grass courts. Shoes are not necessary for the grass, but suggested. Juniors Clinic Registration

Lloy Ball was a setter for the American national team from 1993-2008, and a participant of four Olympic Games. He led Team USA to the gold medal at the 2008 Olympics in Beijing and was voted into the International Volleyball Hall of Fame in 2015.



May 3, 2019 - Wilson Becomes Our New Ball Sponsor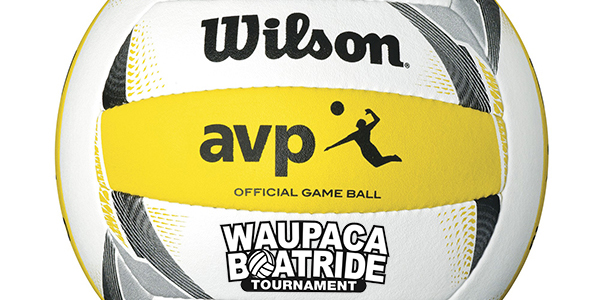 The Wilson AVP ball is the new official ball of the Waupaca Boatride Volleyball Tournament.



May 3, 2019 - We're Adding 6 More Sand Courts at Brighton Acres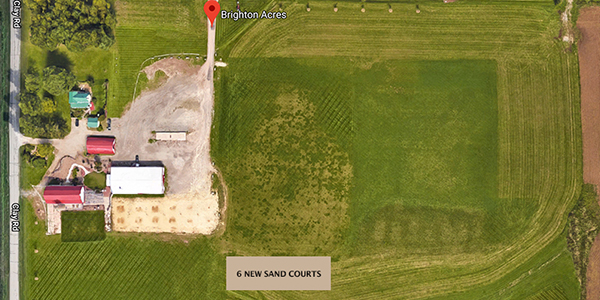 We are adding 6 new sand courts at Brighton Acres. Construction of the courts will begin as soon as it dries up a little.



Apr 29, 2019 - Waupaca Boatride Joins Forces with AVP America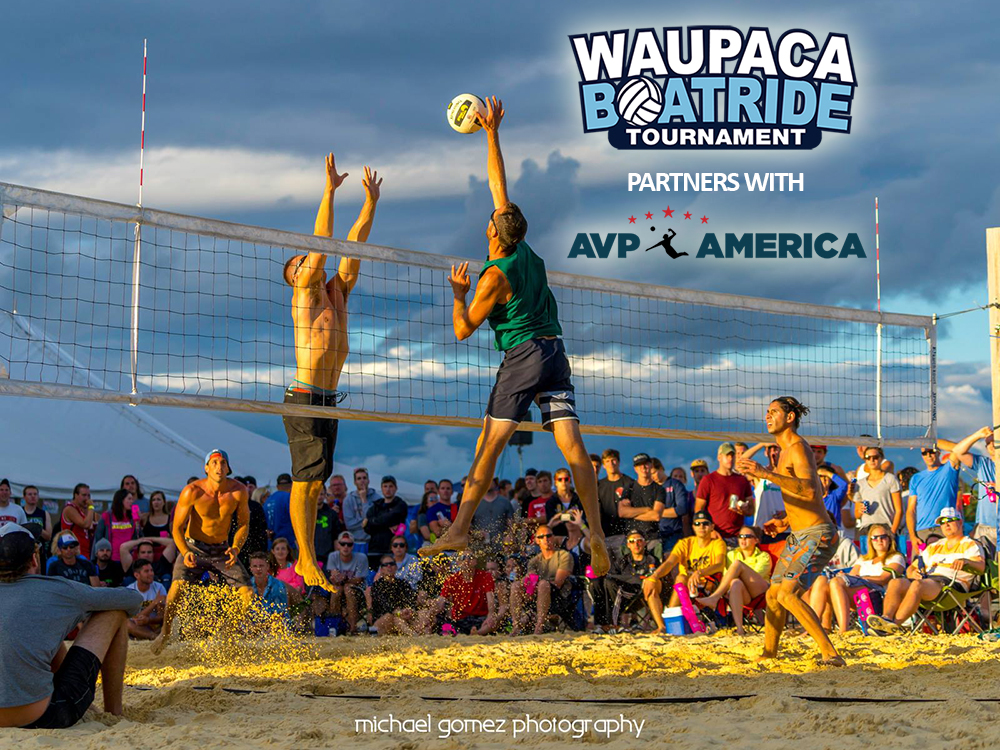 Waupaca Boatride is excited to announce that we have entered a partnership with AVP America for all of our sand tournaments. Partnering with AVP America will offer us help with tournament preparation and seeding, give us some more national exposure, and offer some added benefits to our participants. As an AVP America member, participants will receive AVP ranking points, AVP event discounts, AVP online store discounts, as well as discounts with AVP sponsors such as Wilson, Plastic, Park & Sun and more. For more information, or to sign up, please visit: avpamerica.com.

All sand tournaments are now open for registration. Fri. July 12: Mens & Womens Sand Doubles, Under 6' Sand Doubles - Sun. July 14: Coed Sand Doubles, Juniors Sand Doubles

All sand volleyball players must have a valid AVP Membership number to register for our tournaments. If you are not already a member, you can signup at avpamerica.com.



Apr 4, 2019 - Photo Contest Voting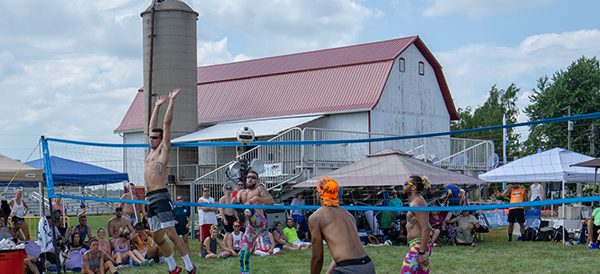 Thank you to everyone that has sent in their photos last year. We received hundreds of photos from 25 different people. We've added 70 of the best ones to our Facebook page for you to vote on. View the Photos Now!

Please vote for your favorite photos by Liking and Sharing them. Winners will receive entry fees or Boatride gear. You may Like as many photos as you want. You may also tag people in the photos if you know who they are. Voting ends on Wednesday Mar 8. The amount of Likes represents 60% of the voting process. The other 40% is from the vote of the Waupaca Boatride panel.



Mar 8, 2019 - 2019 Grass Registration is Now Open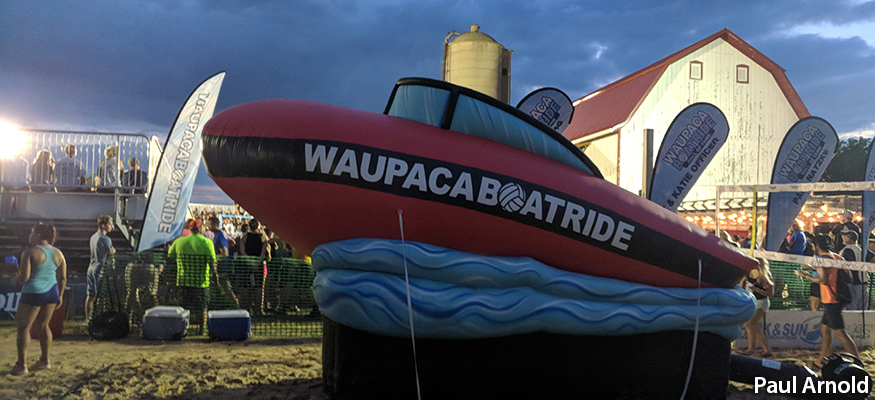 Registration is now open for the grass portion of the 2019 Waupaca Boatride/US Open Grass Volleyball Tournament. The event will be held at Brighton Acres, The Bar of Oshkosh and Rev's Bowl Bar & Grill in Oshkosh, Wisconsin on July 12-14, 2019.

Sand Registration: We have some big news brewing for the sand tournaments. Details and registration coming soon.

2019 change: We have split the Reverse Coed Quads on Sunday into Power and Pure divisions. In Power Reverse, guys can hit from behind a 10' line. In Pure Reverse, guys can't hit.

The full lineup of tournaments:
Friday July 12: Coed Quads, Juniors Quads, Mens & Womens Sand Doubles, Sand Doubles (Under 6') and Grass Doubles
Saturday July 13: Mens & Womens Triples
Sunday July 14: Reverse Coed Quads, Coed Sand Doubles and Juniors Sand Doubles



Oct 21, 2018 - 2019 Dates


The Waupaca Boatride Volleyball Tournament is always scheduled around the second Saturday of July. The dates for 2019 are July 12-14. Tournament registration will open in February 2019.



Jul 17, 2018 - Photo Contest Submissions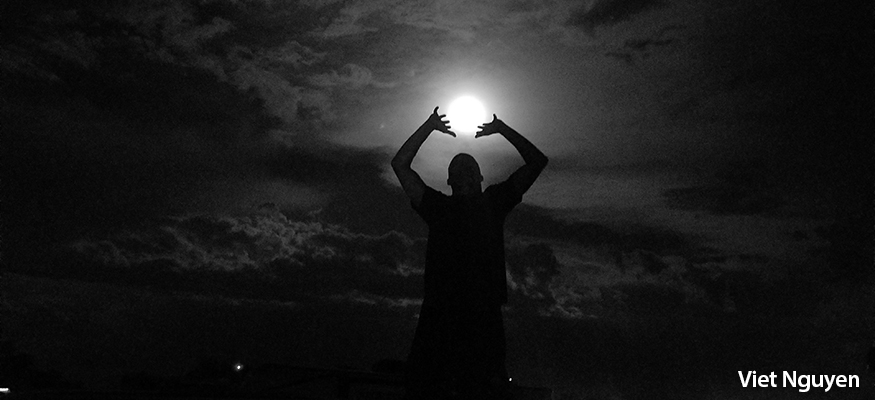 We're officially taking submissions for the photo contest. Some of the photos we've already seen are amazing, so send them to us by the end of the month and we'll post our favorites to Facebook and have a contest. The Grand prize is a free entry to next year's event, and if we use your photos for our 2018 marketing materials, we will make sure to give you credit. To submit your photos, email them to eddie@waupacaboatride.com. If there are many of them, or they are too large to send via email, please share them them via DropBox or Google Drive. *2017 Contest Winner (above)





Over $40K in Cash and Prizes!