Waupaca Boatride Volleyball Tournament




July 12-14, 2013




Oshkosh, WI - Brighton Acres





Tournament Schedule:


Fri. July 12, Sand Doubles - 9:00am - Brighton Acres, The Bar of Oshkosh and Oshkosh Lanes
Fri. July 12, Coed Quads - 9:00am - Brighton Acres
Fri. July 12, Juniors Quads - 9:00am - Brighton Acres
Sat. July 13, Mens and Womens Triples - 8:00am - Brighton Acres
Sat. July 13, Dream In Gold Juniors Clinic - 10:00am - Brighton Acres
Sun. July 14, Coed Sand Doubles - 9:00am - Brighton Acres
Sun. July 14, Reverse Coed Quads - 9:00am - Brighton Acres
Sun. July 14, Dream In Gold Juniors Sand Doubles - 9:00am - Brighton Acres



News and Information:




May 15, 2013 - Misty May's Dream In Gold Clinic and Series



For the past couple of year's the Waupaca Boatride/US Open Grass Volleyball Tournament has hosted Misty May-Treanor's juniors clinic minus Misty because she was busy training for and winning her third Olympic gold medal. This year Misty started a new clinic and juniors series of tournaments called Dream In Gold and will indeed be coming to Oshkosh.

On Saturday July 13, Misty together with several other pro beach volleyball players and coaches will be running a juniors clinic for boys and girls ages 10-18. Misty May's Dream In Gold Clinic information and registration.

On Sunday July 14, Misty will host a juniors sand doubles tournament for boys and girls of all ages and skill levels. Misty May's Dream In Gold Juniors Sand Doubles information and registration.

We will also be holding our juniors quads tournament on Friday July 12. While Misty is not involved directly in the quads tournament, she will be playing on the grounds that day. Juniors Quads information and registration.



May 10, 2013 - Tough Mudder Discount



Tough Mudder will also be held in Oshkosh, WI this summer on September 7-8. They are offering a $20 discount to any Waupaca Boatride/US Open Grass Volleyball Tournament participant. To receive the discount you must register at toughmudder.com/events/wisconsin-2013/ by June 15 and use the code OshkoshMudder2013.



May 7, 2013 - Registration for Sand Tournaments is Now Open


The details have been figured out and the sand tournaments are now open for registration. Unlike the grass tournaments, sand courts are limited, so sign up early if you want a guaranteed spot. This year we are working together with Spalding and SAVA (Super Awesome Volleyball Association) to bring you a better sand volleyball experience. SAVA runs Minnesota's premier beach volleyball tournaments, and they are going to lend their expertise to us for our sand tournaments. Register here: Friday July 12 Sand Doubles and Sunday July 14 Coed Sand Doubles.



Sand Volleyball Partners:



March 15, 2013 - Registration for Grass Tournaments is Now Open
It may be difficult to think about while it continues to snow, but it's time to start planning for the 2013 Waupaca Boatride Volleyball Tournament. Registration is now open for Friday July 12 Coed Quads, Saturday July 13 Mens and Womens Triples and Sunday July 14 Reverse Coed Quads.

The sand tournaments will open in the near future, and we also have big news about the juniors clinic and tournament coming soon.



February 24, 2013 - 2013 Location Announcement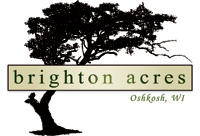 The Waupaca Boatride/US Open Grass Volleyball Tournament is pleased to announce Brighton Acres in Oshkosh, Wisconsin as the site of this year's event to be held July 12-14, 2013.

Brighton Acres is a family run property that features a bar and gym called The Sports Shed, as well as soccer fields and sand volleyball courts. The grass tournaments will be played on fields similar to what we've been playing on for the past couple of years. For those that played in 2011 at the Country USA Grounds, this property is just to the South of that. We put together a map to give you a general idea of the area we will be in (note: this satellite map is almost 2 years old, so it doesn't represent the grounds very well). More details coming soon. 2013 Waupaca Boatride Grounds



August 28, 2012 - Photo Contest Results





Congratulations to our winners:
1st Place: Kerri Schuh's photo of Nick Mueller's jump serve
2nd Place: Lucas Barnekow's sunset photo of the Men's Open Final
Runner-Ups: Aaron Randerson and Craig Bieri

Thank you to all of those that sent us photos. The contest was a huge success and we will likely do it again in the future. Even if your photos didn't win the contest, we could possibly use them in next year's marketing materials, for which you'd be credited. If you still want to share your photos with us, please send them to eddie@waupacaboatride.com. View all of the contest photos here.



July 16, 2012 - 2012 Waupaca Open Champions


Congrats to the 2012 Womens and Mens Open champions below, as well as all the other division winners and players. More winner photos will be posted soon.


Jen Bowman, Malama Peniata, Kelly Stuntz


Harshil Thaker, Nils Daubers, Chris Kozlarek



Pool Assignments and Court Map Released


2012 Pool Assignments
2012 Court Map
Aerial Map of Grounds (detailing the entire camping, parking, and playing area)
Please remember that check in for triples begins on Friday July 13 at 6:00pm and Saturday July 14 at 6:30am.



July 5, 2012 - Misty May-Treanor Sends a Video


Misty May-Treanor is in Europe preparing for the Olympics and took time to send us a video to address her M2 Clinic participants.




June 19, 2012 - 2012 Promo Video


Flipeleven Creative has completed a promo video for the 2012 Waupaca Boatride/US Open Grass Volleyball Tournament. Check it out below.




January 17, 2012 - Volleyball Leagues List


We're attempting to gather a list of places where our participants play volleyball throughout the year. If you are on Facebook, please post the place, location and type of league on our wall at facebook.com/waupacaboatride.

If you are managing or running a volleyball league, please email Eddie at eddie@waupacaboatride.com to discuss possible free tournament entries.





Over $40K in Cash and Prizes!