Waupaca Boatride Volleyball Tournament




News





Nov 2, 2016 - 2017 Dates


Every year we get flooded with emails asking when the next Waupaca Boatride is so people can plan their weddings, reunions and other activities around it. For those wondering, we are always on the second weekend of July. The dates for 2017 are July 7-9. Plan accordingly!



Jul 10, 2016 - Photo Contest Submissions


We're officially taking submissions for the photo contest. Some of the photos we've already seen are amazing, so send them to us by the end of the month and we'll post our favorites to Facebook and have a contest. The Grand prize is a free entry to next year's event, and if we use your photos for our 2017 marketing materials, we will make sure to give you credit. For more details on how to submit your photos, please email eddie@waupacaboatride.com.



Jul 6, 2015 - Pool Assignments and Court Map Released


2016 Pool Assignments
2016 Friday Court Map
2016 Saturday Court Map

Important Notes:

Above Pool Assignments are for Friday Quads, Saturday Triples and Sunday Reverse Quads. Pools for Juniors Quads, Juniors Sand Doubles, Friday Grass Doubles and all Sand Doubles will be announced the day of.
Changes/additions since Tuesday 07/05/16 at 9:00pm are not reflected in the Pools document, but will be updated at the Tournament.
If you were on the waitlist and haven't heard from us, we could not find room for you in the tournament.
Your Pool or Court Number may change. Look at the Pool Play Boards when you check-in. Also, any no- shows may affect what court you are playing on.
>
Please remember that check in for triples begins on Friday July 8 at 5:00pm and Saturday July 9 at 6:30am.
Due to a last minute surge in triples teams this year, we will not have enough 2016 cups to go around. The first 2200 players to check-in will receive this year's cup and anyone after that will receive the 2015 cup.
Jul 5, 2016 - Juniors Sand Doubles Times and Locations


Here are the start times and locations for all of the Juniors Sand Doubles age groups. The start times in the afternoon are approximate, they depend on the progress of the morning tournament.

Brighton Acres - 4057 Fisk Ave
Girls 14U - 7:30am check-in, 8:00am start
Girls 12U - 1:30pm check-in, 2:00pm start (ish)

The Bar of Oshkosh - 825 North Washburn
Girls 16U - 7:30am check-in, 8:00am start
Girls 18U - 1:30pm check-in, 2:00pm start (ish)
Boys 14U - 3:00pm check-in, 3:30pm start (ish)
Boys 18U - 3:00pm check-in, 3:30pm start (ish)

Check-in at the appropriate location.



Jul 4, 2016 - The Record Grows to 1300






We had to pump the breaks a bit last week to slow down registration for fear of running out of room, but we did surpass the 1300 team mark anyway.



Jun 30, 2016 - Triples Registration Update


We had to close automatic registration for the Triples tournament because a couple of the divisions are full. We are still accepting registrations until 5pm tomorrow, but we need to manually handle them. Fill out the registration form to begin the process. If you sign up for a division that is full, we will let you know what your options are. If there is still room in your division, we will send you payment instructions.



Jun 29, 2016 - New Record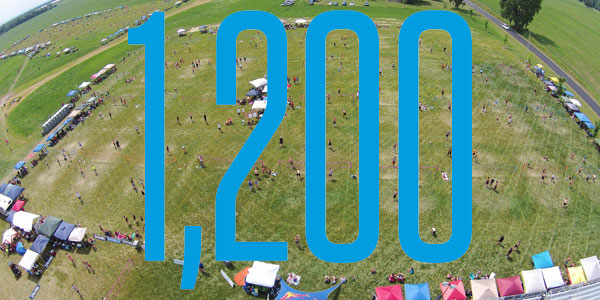 Last year we set a record with a total of 1105 teams for the entire weekend. This year we have surpassed 1200 teams with 10 days to go until the weekend begins.



Jun 29, 2016 - Open Sand Doubles Changes


We've had to make some adjustments to the schedule and locations for the Open Sand Doubles divisions on Friday July 8 due to an increase in teams this year. Check-in is now at 7:30am and play will begin at 8:00am. Some of the men's teams will be playing their first couple of rounds at Revs Bowl Bar & Grill in Oshkosh, WI, and others will be at Brighton Acres. Eventually, all men's teams will end up back at Brighton Acres. The women will be playing entirely at Brighton Acres. As we get closer, we will inform all men's teams where they need to check-in and start play.



Jun 27, 2016 - 2016 Official Clothing Design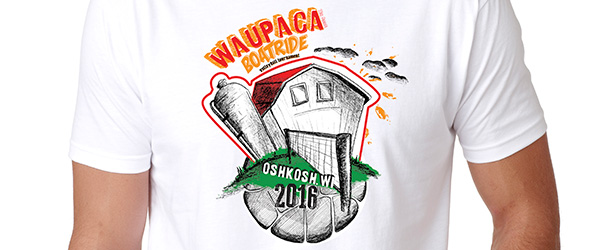 Plastic Clothing will be providing the official tournament gear again this year. Here's a glimpse of this year's design. Visit the Vendors page for a larger view.




Jun 26, 2016 - Deadlines Approaching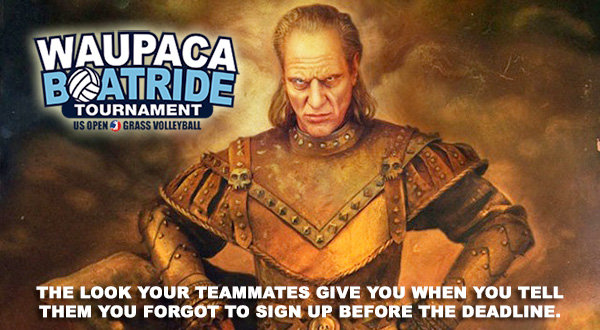 Get your teams registered before Monday June 27th to avoid higher entry fees.
Get your teams registered before Friday July 1st @ 5pm to assure you get into the tournament.



Jun 20, 2016 - Need Help Putting a Team Together?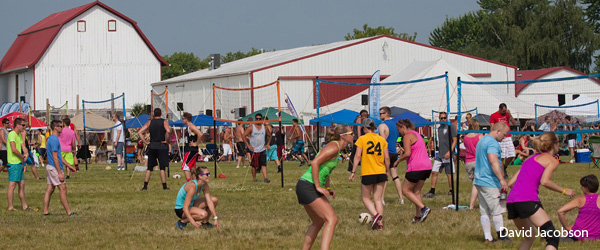 If you are a single player looking to play you can register on our Single Player Registration page and we will list you on our Find A Player page.

If you are a team that lost a player or is still in need of a player, you can view all of the available players on our Find A Player page.



Jun 13, 2016 - Sunday Tournament Venue Change


Due to the increase in teams for this year's Juniors Sand Doubles on Sunday July 10, we have made a venue change that will affect a couple of tournaments. Coed Sand Doubles will now be at Revs Bowl Bar & Grill (formerly Oshkosh Lanes) and the Juniors will either be at Brighton Acres or The Bar of Oshkosh. We will announce which age divisions are where after registration is closed.



May 24, 2016 - Spicy Tie Band Returns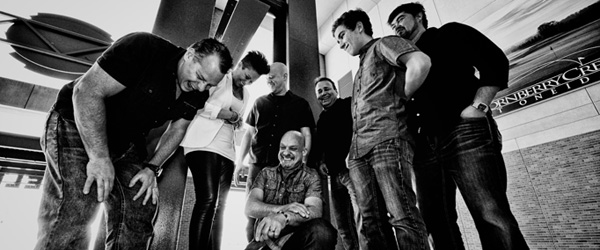 We are pleased to announce that Spicy Tie Band will be playing once again on Saturday night after Open finals (8:30pm).

This rock and roll party band utilizes multiple lead vocals and a multitude of different instruments, including trumpet, saxophone, trombone, harmonica, multiple guitars, keyboards and various percussion instruments, to gain the attention of audiences everywhere. This is one group that truly has FUN performing.

Public is welcome and admission is free.



May 5, 2016 - Camping Registration is Open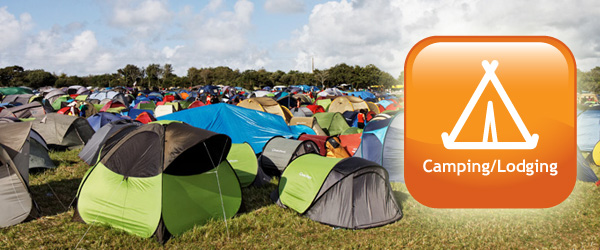 Camping registration for the 2016 Waupaca Boatride Volleyball Tournament is now open. Camping is a cheap alternative to hotels as it's one flat price for the whole weekend versus a per night rate. The campground is located right across the street from Brighton Acres and all of the festivities.

There are three types of campsites that you can register for: a 20x40 foot regular site ($55 for the weekend), a 20x40 foot family/quiet site ($55 for the weekend) and a 40x40 foot RV/double site ($80 for the weekend). Reminder: no pets allowed. Please see the camping page for all of the details and rules.

Campsites are assigned on a first-come, first served basis. If you are camping in groups, you are going to want register sooner than later.



May 2, 2016 - 2016 Hotel Information


The Oshkosh Convention and Visitors Bureau has given us the 2016 Hotel Rates and Information. There are some special rates listed so act fast, as they won't last long. If there are no rates listed, mention the event and see what they will do for you. More Information



May 1, 2016 - 2016 Event Poster






The event posters are printed and ready for distribution. View the full poster. Thank you to Heidi Bargmann for taking a great photo. If you manage any volleyball locations and would like some posters to hang up, please contact us to make your request.



Apr 22, 2016 - 2016 Juniors Clinic


We are hosting a full day juniors clinic on Thursday, July 7, 2016. The clinic will feature pro beach volleyball players Kerri Schuh and Branagan Fuller, as well as local beach coaches, and is open to boys and girls ages 10-18.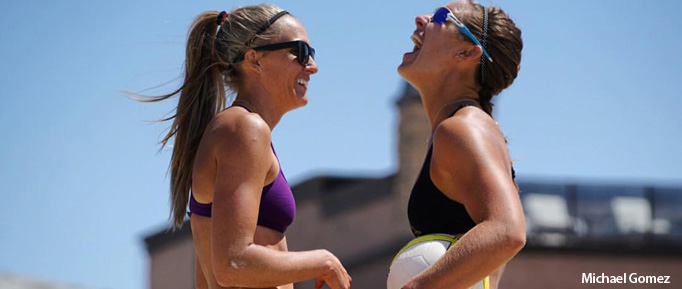 Kerri Schuh is an Appleton, WI native who played her college ball for UW-Milwaukee from 2007-2011. Branagan Fuller, a California native, played for both the University of North Carolina and UNC-Greensboro from 2006-2009. Both have won the Waupaca Boatride Women's Open Sand Doubles in the past. This is the first year that Kerri and Branagan are playing together on the AVP Pro Beach Tour. More Information and Registration



Apr 15, 2016 - Sponsor Highlight: Spalding






We are proud to welcome back Spalding as our volleyball sponsor. The Spalding King of the Beach ball is the ball of choice for all sand and grass tournaments.



Mar 13, 2016 - Photo Contest Results





Congratulations to our winners:
1st Place: Heidi Bargmann's photo of Nighttime Finals.
2nd Place: Rob McAllister's photo of Volleyballs in the Sand.
Runner-Ups: Dave Crabill and Andy Ratchman

Thank you to everyone that sent us photos and to all those that voted. Even if your photos didn't win the contest, we could possibly use them in this year's marketing materials, for which you'd be credited. View all of the contest photos here.



Feb 21, 2016 - Photo Contest Voting



Thank you to everyone that has sent in their photos last year. We received hundreds of photos from over 30 different people. It took longer than expected to sort through all of them, so we decided to wait and launch the contest in conjunction with the 2016 registration opening. We added 70 of the best ones to our Facebook page for you to vote on. View the Photos Now!

Please vote for your favorite photos by Liking and Sharing them. You may Like as many photos as you want. You may also tag people in the photos if you know who they are. Voting ends on Monday Mar 7. The amount of Likes represents 60% of the voting process. The other 40% is from the vote of the Waupaca Boatride panel.



Feb 20, 2016 - 2016 Registration is Now Open



Registration is now open for the 2016 Waupaca Boatride/US Open Grass Volleyball Tournament. The event will be held at Brighton Acres in Oshkosh, Wisconsin on July 8-10, 2016.

The full lineup of tournaments:
Friday July 8: Coed Quads, Juniors Quads, Sand Doubles (Open), Sand Doubles (Under 6'), and Grass Doubles
Saturday July 9: Mens and Womens Triples
Sunday July 10: Reverse Coed Quads, Coed Sand Doubles and Juniors Sand Doubles









Feb 20, 2016 - Watch the 2015 Triples Championships








Feb 20, 2016 - Watch the 2015 National Anthem