Waupaca Boatride Volleyball Tournament
2013 News
Sep 9, 2013 - Photo Contest Results


Congratulations to our winners:
1st Place: Sidney Peterson's photo of Laryssa Mereszczak's sunset attack.
2nd Place: Rena Widboom's sand view of a Bomgren jump serve.
Runner-Ups: Katie Britton and Matt Penke

Thank you to everyone that sent us photos and to all those that voted. The contest was much larger this year and the photos keep getting better. Even if your photos didn't win the contest, we could possibly use them in next year's marketing materials, for which you'd be credited. If you still want to share your photos with us, please send them to eddie@waupacaboatride.com. View all of the contest photos here.



Aug 12, 2013 - Photo Contest Voting



Thank you to everyone that has sent in their photos. We received photos from over 35 different people. It took a while to sort through all of them, but we finally have 65 of the best ones added to our Facebook page for you to vote on. View the Photos Now!

Please vote for your favorite photos by Liking and sharing them. You may Like as many photos as you want. You may also tag people in the photos if you know who they are. Voting ends on Labor Day, Sep 2. The amount of Likes represents 75% of the voting process. The other 25% is from the vote of the Waupaca Boatride panel.





Aug 3, 2013 - 2013 Waupaca Boatride Winners Photos Posted


It took us a while to sort through who was who in our photos but we finally figured it out and posted all of them to our Facebook page. If anyone has any winners photos that we don't have posted, please email them to eddie@waupacaboatride.com. We're specifically looking for photos of the Friday quads and doubles winners.



Jul 16, 2013 - 2013 Waupaca Boatride Open Champions


Congrats to the 2013 Womens and Mens Open champions below, as well as all the other division winners and players. More winner photos will be posted soon.


Sheila Shaw, Jen Bowman, Megan Carlson


Joseph Smalzer, Skylar Del Sol, Bill Kolinske



Jul 15, 2013 - Photo Contest Submissions


We're officially taking submissions for the photo contest. Some of the photos we've already seen are amazing, so send them to us by the end of the month and we'll post our favorites to Facebook and have a contest. The Grand prize is a free entry to next year's event, and if we use your photos for our 2014 marketing materials, we will make sure to give you credit. For more details on how to submit your photos, please email eddie@waupacaboatride.com.



Jul 9, 2013 - Friday Night Finals and Party


The women's open sand doubles final will be at approximately 7:00pm and the men's open sand doubles final will be at approximately 8:00pm at Brighton Acres. Red Bull and DJ G-Spot will be hosting the party/dance from 10pm-2am at The Sports Shed (right next to the sand courts). Red Bull mixers will be on special.



Jul 8, 2013 - Photo Contest is Back


We will once again be holding a photo contest this year. Whether you have a fancy camera or just a phone with a camera, if you take photos this weekend, we want them. We will select our favorites and post them to Facebook for a vote. Winners will receive free entries and prizes.



Jul 2, 2013 - Need Help Putting a Team Together?


If you are a single player looking to play you can register on our Single Player Registration page and we will list you on our Find A Player page.

If you are a team that lost a player or is still in need of a player, you can view all of the available players on our Find A Player page.



Jun 28, 2013 - Registration Deadline One Week Away


Time is winding down for registration. Registration rates will increase for all tournaments on Monday Jul 1. Registration closes on Friday July 5th, so if you've been procrastinating, now is the time to register. Please help us spread the word to your friends about the dealine as well, we'd hate to leave anyone out.
Jun 27, 2013 - Spicy Tie Band To Headline Saturday Night Main Tent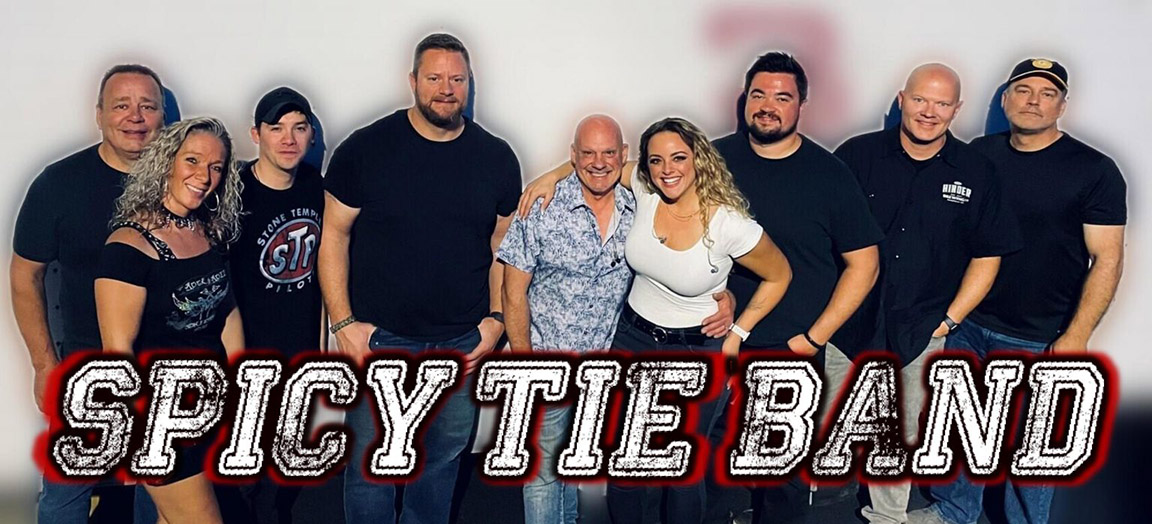 Spicy Tie Band will be playing underneath the main tent on Saturday July 13th after the Men's Open final (8:30pm). The band is out of Stevens Point, WI and has been involved with the Waupaca Boatride Volleyball Tournament since the 90s. This marks the first time they will be performing on Saturday night in 4 years.





Jun 26, 2013 - Red Bull Returns


Red Bull is back for the 2013 Waupaca Boatride Volleyball Tournament and they are bringing their newest toy with them (see below).




Jun 24, 2013 - 2013 Official Clothing Design


Plastic Clothing will be providing the official tournament gear again this year. Here's a glimpse of this year's design. Visit the Vendors page for a larger view.

Jun 10, 2013 - 2013 TV Commercial
May 31, 2013 - Camping Registration is Open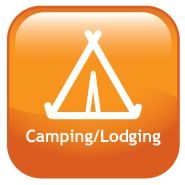 Camping registration for the Waupaca Boatride Volleyball Tournament is now open. Camping is a cheap alternative to hotels as it's one flat price for the whole weekend versus a per night rate. The Sports Shed bar is located right next to the campgrounds to offer campers some air conditioning and ice cold drinks.

Reminder: no pets allowed. Please see the camping page for all of the details and rules.





May 29, 2013 - The Waupaca Boatride Hall of Fame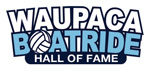 New this year at the Waupaca Boatride is the Boatride Hall of Fame! Open to all players and all divisions, past and present. We would like to honor those for their commitment to growing the tournament/sport, past winners, or really anyone with a special story. We will honor this year's inductees between the Women's and Men's finals on Saturday July 13. To nominate someone, please email Tom at waupacaboatride@yahoo.com.



May 15, 2013 - Misty May's Dream In Gold Clinic and Series



For the past couple of year's the Waupaca Boatride/US Open Grass Volleyball Tournament has hosted Misty May-Treanor's juniors clinic minus Misty because she was busy training for and winning her third Olympic gold medal. This year Misty started a new clinic and juniors series of tournaments called Dream In Gold and will indeed be coming to Oshkosh.

On Saturday July 13, Misty together with several other pro beach volleyball players and coaches will be running a juniors clinic for boys and girls ages 10-18. Misty May's Dream In Gold Clinic information and registration.

On Sunday July 14, Misty will host a juniors doubles tournament for boys and girls of all ages and skill levels. Misty May's Dream In Gold Juniors Doubles information and registration.

We will also be holding our juniors quads tournament on Friday July 12. While Misty is not involved directly in the quads tournament, she will be playing on the grounds that day. Juniors Quads information and registration.



May 10, 2013 - Tough Mudder Discount



Tough Mudder will also be held in Oshkosh, WI this summer on September 7-8. They are offering a $20 discount to any Waupaca Boatride/US Open Grass Volleyball Tournament participant. To receive the discount you must register at toughmudder.com/events/wisconsin-2013/ by June 15 and use the code OshkoshMudder2013.




May 7, 2013 - Registration for Sand Tournaments is Now Open


The details have been figured out and the sand tournaments are now open for registration. Unlike the grass tournaments, sand courts are limited, so sign up early if you want a guaranteed spot. This year we are working together with Spalding and SAVA (Super Awesome Volleyball Association) to bring you a better sand volleyball experience. SAVA runs Minnesota's premier beach volleyball tournaments, and they are going to lend their expertise to us for our sand tournaments. Register here: Friday July 12 Sand Doubles and Sunday July 14 Coed Sand Doubles.



Sand Volleyball Partners:



Mar 15, 2013 - Registration for Grass Tournaments is Now Open
It may be difficult to think about while it continues to snow, but it's time to start planning for the 2013 Waupaca Boatride Volleyball Tournament. Registration is now open for Friday July 12 Coed Quads, Saturday July 13 Mens and Womens Triples and Sunday July 14 Reverse Coed Quads.

The sand tournaments will open in the near future, and we also have big news about the juniors clinic and tournament coming soon.



Feb 24, 2013 - 2013 Location Announcement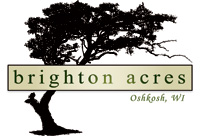 The Waupaca Boatride/US Open Grass Volleyball Tournament is pleased to announce Brighton Acres in Oshkosh, Wisconsin as the site of this year's event to be held July 12-14, 2013.

Brighton Acres is a family run property that features a bar and gym called The Sports Shed, as well as soccer fields and sand volleyball courts. The grass tournaments will be played on fields similar to what we've been playing on for the past couple of years. For those that played in 2011 at the Country USA Grounds, this property is just to the South of that. We put together a map to give you a general idea of the area we will be in (note: this satellite map is almost 2 years old, so it doesn't represent the grounds very well). More details coming soon. 2013 Waupaca Boatride Grounds