Waupaca Boatride Volleyball Tournament
2012 News
August 28, 2012 - Photo Contest Results


Congratulations to our winners:
1st Place: Kerri Schuh's photo of Nick Mueller's jump serve
2nd Place: Lucas Barnekow's sunset photo of the Men's Open Final
Runner-Ups: Aaron Randerson and Craig Bieri

Thank you to all of those that sent us photos. The contest was a huge success and we will likely do it again in the future. Even if your photos didn't win the contest, we could possibly use them in next year's marketing materials, for which you'd be credited. If you still want to share your photos with us, please send them to eddie@waupacaboatride.com. View all of the contest photos here.



August 1, 2012 - Photo Contest Voting



We have received hundreds of photos of this year's event so far, thank you. We have posted 37 of the best ones to our Facebook page for you to vote on. View the Photos Now!

Please vote for your favorite photos by Liking and sharing them. You may Like as many photos as you want. Voting ends on Sunday Aug 12. The amount of Likes represents 75% of the voting process. The other 25% is from the vote of the Waupaca Boatride panel.





July 17, 2012 - Photo Contest


We want your photos, so we're going to award prizes to the people with the best photos (by popular vote). Grand prize is a free entry to next year's event, and if we use your photos for our 2013 marketing materials, we will make sure to give you credit. For more details on how to submit your photos, please email eddie@waupacaboatride.com.



July 17, 2012 - Thank You from the NVL


Thank you for all of you that participated in our first NVL event at the Waupaca Boatride! Congratulations to our winners, Brian Bomgren and Tim Bomgren who defeated Andrei Belov and Dana Camacho in the finals on the men's side and Chara Harris and Megan Wallin defeating Laryssa Mereszczak and Andrea Peterson on the women's side. All four teams will get automatic entry to the MotherLode. Be sure to Like The National Volleyball League on Facebook. Post your best photo on our facebook page and the winning photo will receive FREE NVL GEAR!

Interested in what is going on in the beach volleyball world? Sign up now on our website www.thenvl.com to receive our newsletter (simply input your email in the upper right hand corner to receive our newsletter with up-to-date information on sand and grass volleyball and exclusive deals from our sponsors).

Think you can beat the pros? Want an opportunity to be coached by the best in the world and play with and against the best? Volleyball Vacations is proud to partner with The NVL to offer beach and grass options for the Turks and Caicos Volleyball Vacation. Registration has begun, so sign up now as space is limited. As a thank you to everyone at the Waupaca event, use this code WBRgrass to receive $200 OFF if you book by August 1.



July 16, 2012 - 2012 Waupaca Open Champions


Congrats to the 2012 Womens and Mens Open champions below, as well as all the other division winners and players. More winner photos will be posted soon.


Jen Bowman, Malama Peniata, Kelly Stuntz


Harshil Thaker, Nils Daubers, Chris Kozlarek



July 12, 2012 - Spicy Tie Acoustic Show


Spicy Tie will be having a three man acoustic show at The Bar of Oshkosh tonight at 8pm for anyone that is coming to town early. Admission is free.



July 10, 2012 - Pool Assignments and Court Map Released


2012 Pool Assignments
2012 Court Map
Aerial Map of Grounds (detailing the entire camping, parking, and playing area)
Please remember that check in for triples begins on Friday July 13 at 6:00pm and Saturday July 14 at 6:30am.



July 10, 2012 - Player Locations


Here's a map that shows the player locations for all of this year's participants, or at least all of the ones we had a city and state for.
View the Waupaca Boatride 2012 Participant Locations Map in a full screen map.



July 10, 2012 - Photo Contest


We will be holding a photo contest after this year's event, so bring your cameras and take some great photos of your weekend. Some ideas of things we would like photos of: all semi finals and finals, sand tournaments, crowds, funny outfits, camping, traveling to the event, and anything else you can come up with. We will ask for submissions after the event, pick some of our favorites and let people vote on them. There will be some good prizes, and we may even use your photo for next year's marketing materials.



July 5, 2012 - Misty May-Treanor Sends a Video


Misty May-Treanor is in Europe preparing for the Olympics and took time to send us a video to address her M2 Clinic participants.




July 2, 2012 - Registration Deadline Looming


The clock is ticking to register for the tournament. The registration deadline is now Sunday, July 8 at noon.



June 25, 2012 - Sand Doubles Open Registration



The National Volleyball League has opened registration for the men's and women's sand doubles open divisions. It's a one day, double elimination tournament to be held on Friday July 13th. The USAV National Ranking System will be used to seed teams. All teams that enter will receive an NVL hat or t-shirt. The top two men's and women's teams will earn an automatic bid into the NVL MotherLode in Aspen. Register here.



June 19, 2012 - 2012 Promo Video


Flipeleven Creative has completed a promo video for the 2012 Waupaca Boatride/US Open Grass Volleyball Tournament. Check it out below.




June 12, 2012 - Newest Sponsor: Voolii



The Waupaca Boatride/US Open Grass Volleyball Tournament is pleased to welcome our newest sponsor, Voolii, to the 2012 event.

Voolii is a progressive lifestyle line. Partnered with top pro beach and indoor volleyball players, Voolii creates imaginative products embodying the essence of volleyball culture, beach life, action sports vibe, music, art & fashion.



June 11, 2012 - 2012 Tournament T-Shirt


Plastic Clothing will be providing the official tournament gear again this year. Here's a glimpse of this year's t-shirt design. You can also preorder it from plasticclothing.com. Click on image to enlarge.

.



June 5, 2012 - Modern Giants to Headline Main Tent on Saturday Night



We are pleased to announce that Modern Giants will be playing underneath the main tent on Saturday night after the Men's Open final, scheduled for 8:30pm.

Modern Giants play a mix of rock, reggae, pop, and electro ala Cake, Weezer, The Killers, MGMT, Phoenix, Vampire Weekend, Sublime, Reel Big Fish and 311, just to name a few!



June 4, 2012 - Spicy Tie Band Returns to Boatride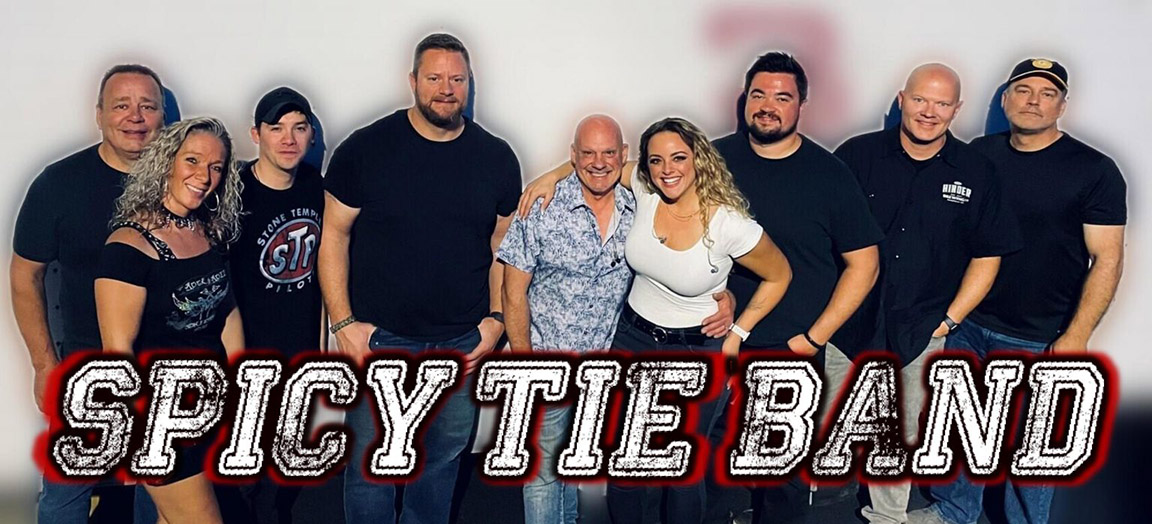 The Spicy Tie Band is making it's return to the Waupaca Boatride Volleyball Tournament on Friday June 13, 2012. They will be playing underneath the main tent after the NVL Men's Sand Doubles Open final which is scheduled for 8:30pm.

This rock and roll party band utilizes multiple lead vocals and a multitude of different instruments, including trumpet, saxophone, trombone, harmonica, multiple guitars, keyboards and various percussion instruments, to gain the attention of audiences everywhere.



May 22, 2012 - Camping Registration is Open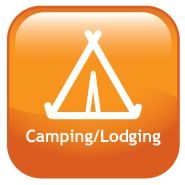 Camping registration for the Waupaca Boatride Volleyball Tournament is now open. With the our event, Rock USA, Lifest and the WFCA All-Star Charity Football Game all in Oshkosh on the same weekend, hotel rooms are difficult to come by, and if you do find one, they have bloated prices. The cheapest alternative is to pitch a tent in the camp grounds that are right next to the playing area.

Camping fees this year includes the use of a 40+ stall shower house that also offers bathrooms and electricity for hair dryers and such. Reminder: no pets allowed. Please see the camping page for all of the details and rules.





May 15, 2012 - Oakley Special Offer



Oakley is offering it's line of sunglasses and watches to the participants of the Waupaca Boatride Volleyball Tournament at 35% off of the retail price. All you need to do is go to www.oakley.com, pick your products, email your order to the Oakley rep (see flyer for address), and pick them up and pay for them on the Saturday or Sunday of the tournament. For more details, download the Oakley Special Offer flyer.



April 23, 2012 - Non-Open Sand Doubles Registration


Men's and Women's sand doubles registration is now open for the AA and A divisions. The AA and A tournaments will be held on Friday July 13, 2012 at The Bar of Oshkosh and Oshkosh Lanes in Oshkosh, WI. More details will be coming soon about the Open divisions, which are being handled by the NVL professional beach tour.



April 13, 2012 - Net Rental


If you have any volleyball net needs this summer for your tournaments, picnics or other outdoor events, we will be renting out our net systems (as long as it's not the second week of July). The net systems include the net, aluminum telescopic poles, pre-measured boundary lines with corner anchors, stakes, a cord winder and an equipment bag. Perfect for grass or sand. Costs: $35 for 1-4 nets, $25 for 5-10 nets, contact us for a quote for more than 10 nets. If you are local (most of WI), we can work out delivery when you contact us. If you are not local, we can ship them (added cost). If you have any questions, contact us.



March 12, 2012 - Registration is Open


Registration for the 2012 Waupaca Boatride Volleyball Tournament is now open. One change from last year's registration process is that you must pay for the entire team at the time you register, which will save us a "boatload" of time. We are still working out the details for the open divisions of the sand doubles tournament, but other than that the tournament types and costs are the same as last year. To register you can click on the appropriate links at the top of this page. If you have any questions or concerns, feel free to contact us.



February 17, 2012 - New Location Determined



This year's Waupaca Boatride Volleyball Tournament will be held at the EAA grounds in Oshkosh, Wisconsin from July 11-15, 2012. This new location is right across the highway from last year's location.

The Experimental Aircraft Association (EAA) is an international organization of aviation enthusiasts based in Oshkosh, Wisconsin. Each year the organization hosts a week-long aviation event at the end of July that attracts 12,000 planes and over 500,000 attendees.

Now that the location has been determined, we will work on the tournament details and open registration very soon.



January 17, 2012 - Volleyball Leagues List


We're attempting to gather a list of places where our participants play volleyball throughout the year. If you are on Facebook, please post the place, location and type of league on our wall at facebook.com/waupacaboatride.

If you are managing or running a volleyball league, please email Eddie at ez@oshkoshvolleyball.com to discuss possible free tournament entries.



January 14, 2012 - Registration Update


We are still working on several key details about the 2012 event. Once everything is set we will open registration and notify everyone.