Waupaca Boatride Volleyball Tournament
News
May 16, 2017 - Watch the 2016 Triples Championships
May 15, 2017 - Camping Registration is Open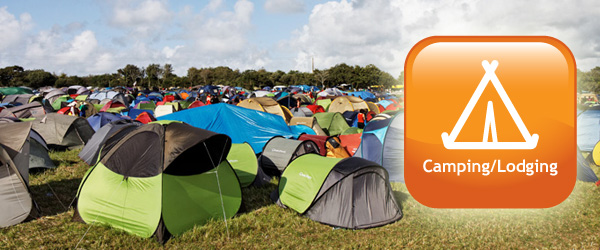 Camping registration for the 2017 Waupaca Boatride Volleyball Tournament is now open. Camping is a cheap alternative to hotels as it's one flat price for the whole weekend versus a per night rate. The campground is located right across the street from Brighton Acres and all of the festivities.

There are three types of campsites that you can register for: a 20x40 foot regular site ($55 for the weekend), a 20x40 foot family/quiet site ($55 for the weekend) and a 40x40 foot RV/double site ($90 for the weekend). Campsites are assigned on a first-come, first served basis. If you are camping in groups, you are going to want register sooner than later.

Please Note:
Due to some issues we've had in the past, we are no longer allowing the use of personal ATVs, Dirt Bikes, Scooters, Golf Carts or any other motorized vehicles. Please see the camping page for all of the details and rules.



Mar 21, 2017 - Photo Contest Results





Congratulations to our winners:
1st Place: Instagram User Broph_01's photo of the Finals National Anthem.
2nd Place: Nicole Stahovich's photo of Baby's First Boatride.
Runner-Ups: Michael Ford and Cindy Nguyen

Thank you to everyone that sent us photos and to all those that voted. Even if your photos didn't win the contest, we could possibly use them in this year's marketing materials, for which you would be credited. View all of the contest photos here.



Mar 9, 2017 - Lloy Ball to Head Juniors Clinic


We are hosting a full day juniors clinic on Thursday, July 6, 2017. The clinic will feature gold medalist Lloy Ball, as well as local beach coaches, and is open to boys and girls ages 10-18.





Lloy Ball was a setter for the American national team from 1993-2008, and a participant of four Olympic Games. He led Team USA to the gold medal at the 2008 Olympics in Beijing and was voted into the International Volleyball Hall of Fame in 2015.



Feb 22, 2017 - Doctor's Note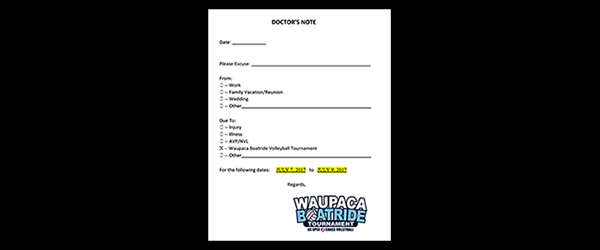 Every year we get flooded with requests to move our tournament dates because people already have something scheduled on that weekend and they don't want to miss out. While we won't ever move from the second weekend in July, we can try to help you. Maybe this Doctor's Note can get you out of your other event so you can make it this year: 2017 Waupaca Boatride Volleyball Tournament Doctor's Note.



Feb 14, 2017 - 2017 Registration is Now Open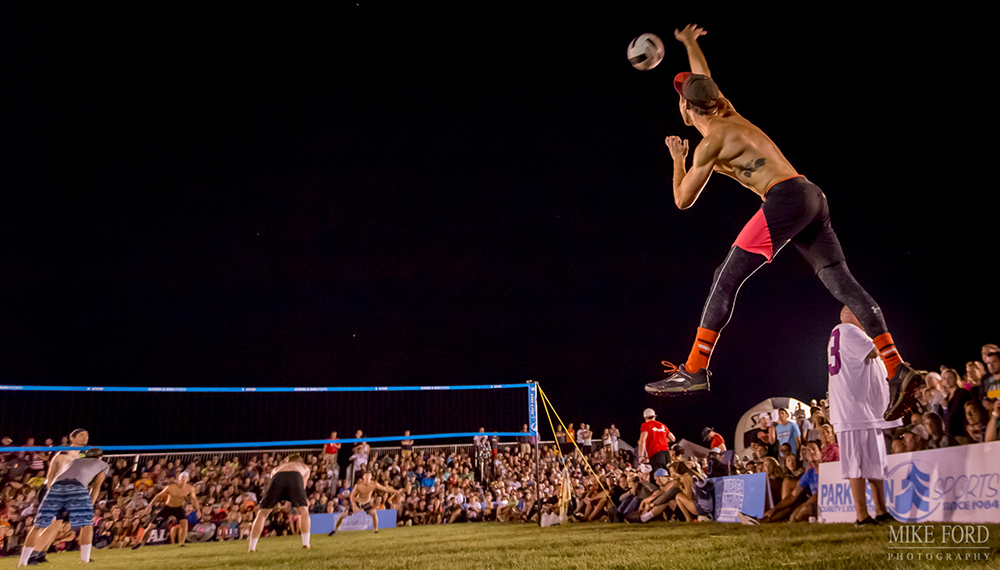 Registration is now open for the 2017 Waupaca Boatride/US Open Grass Volleyball Tournament. The event will be held at Brighton Acres, The Bar of Oshkosh and Rev's Bowl Bar & Grill in Oshkosh, Wisconsin on July 7-9, 2017.

2017 change: We have brought back the A division for Men's & Women's Sand Doubles on Friday. The Open division will be at Brighton Acres, the A division will be at The Bar of Oshkosh and the Under 6' division will be at Rev's Bowl Bar & Grill. Space is very limited in these sand events, so registration will close early if a division fills up. Note: If you are not an Open team, do not sign up for Open. The tournament directors will reject or move teams if necessary.

The full lineup of tournaments:
Friday July 7: Coed Quads, Juniors Quads, Mens & Womens Sand Doubles and Sand Doubles (Under 6')
Saturday July 8: Mens & Womens Triples
Sunday July 9: Reverse Coed Quads, Coed Sand Doubles and Juniors Sand Doubles



Nov 2, 2016 - 2017 Dates


Every year we get flooded with emails asking when the next Waupaca Boatride is so people can plan their weddings, reunions and other activities around it. For those wondering, we are always on the second weekend of July. The dates for 2017 are July 7-9. Plan accordingly!